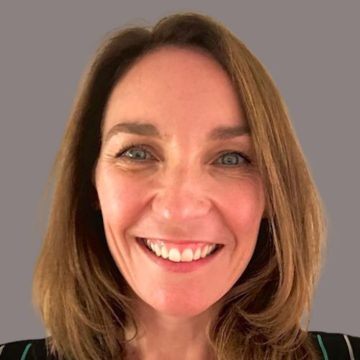 Dr Jen Sassarini
Associate
MBChB PhD MRCOG
Areas of Expertise
Jen has been a Consultant Obstetrician and Gynaecologist at Glasgow Royal Infirmary since 2017.
Her clinical practice includes general and emergency gynaecology, early pregnancy, and one stop services for postmenopausal bleeding, including ultrasound and outpatient hysteroscopy. She has a particular interest in menopause and has a weekly specialist menopause clinic.
Jen was awarded her PhD in 2012, and her research focussed on understanding and investigating the cause of postmenopausal hot flushes.  This research has been presented at the International Menopause Society (IMS) World Congress 2011 where Jen was awarded the Robert Greenblatt Prize in Basic Science.  She was awarded this prize again in 2017 for further research examining the mechanism of hot flushes.  Jen have written a number of peer review papers, book chapters and guidelines related to the menopause.
In addition to her clinical role, Jen continues to be actively involved in clinical trials related to the management of menopausal symptoms.
Qualifications and Employment
Jen graduated from the University of Glasgow in 2003, and trained in Obstetrics and Gynaecology mostly in Glasgow, but has also spent a year training in North Wales.
She began her menopause training in a tertiary referral menopause clinic in 2009 while completing her PhD and have had her own specialist menopause clinic since appointment to Consultant in 2017.
Personal Interests
Jen is particularly interested in the management of women with premature ovarian insufficiency (POI) and menopause after cancer.
She is regularly involved in teaching undergraduate and postgraduate students, and have provided training sessions for counsellors, GPs, patient support groups, and cancer network meetings.
She is also a member of the British Menopause Society.
Get in touch. We can help.
The Hormone Health Associates are here to advise and support.
Arrange a consultation with Dr Jen Sassarini
+44 (0)808 196 1901