Menopause and weight gain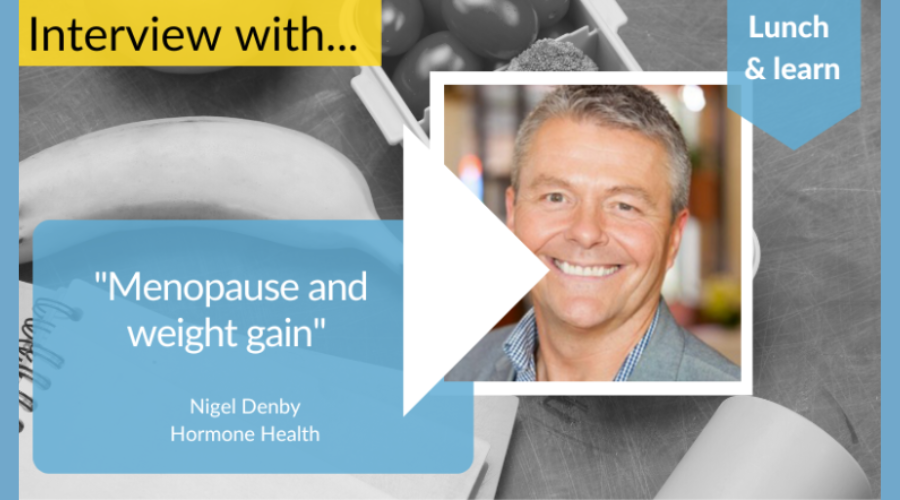 Hormone Health Associate Nigel Denby was recently interviewed by Henpicked as part of their Lunch & Learn series of webinars.
Finding the pounds piling on and not sure why? Could it be the menopause and what can you do about it?
If you missed the live session, you can watch the recording and gain expert tips via the link below.
Watch the 'Menopause and weight gain' video here>
Nigel Denby is a Registered Dietitian, author of ten successful nutrition books and a broadcaster across television and radio both in the UK and Europe. Dietitian of the Year 2013, Nigel is the author of The Denby Report – the leading and authoritative review of nutritional subjects. His special areas of clinical interest include: Weight Management; Women's Health and Irritable Bowel Syndrome.
Nigel is registered with the Health Professions Council and Nutrition advisor to Women's Health Concern – and as well as his areas of speciality, he also works with patients in the dietary management of chronic and acute medical conditions including cancer, diabetes, cardiovascular disease and a wide range of digestive and endocrine disorders.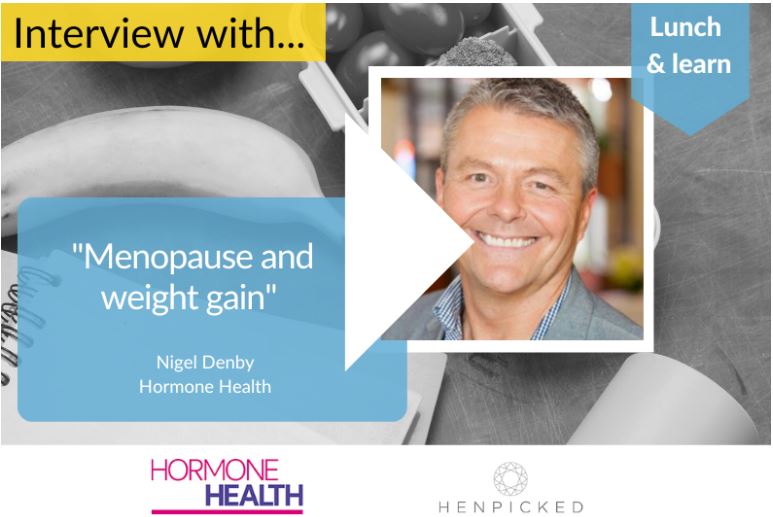 Find out more about Hormone Health Associate Nigel Denby and book a consultation>
Get in touch. We can help.
The Hormone Health Associates are here to advise and support.