International Women's Day 2023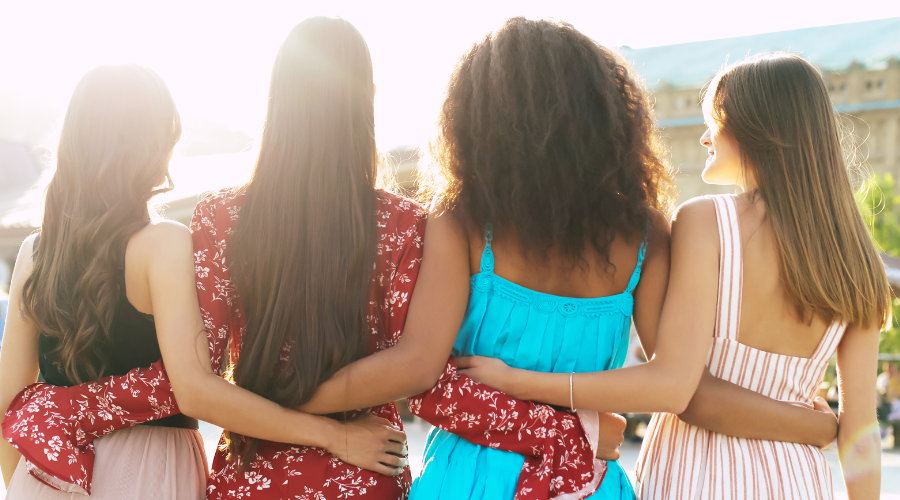 International Women's Day (IWD) is a global day celebrating the social, economic, cultural and political achievements of women.
The day also marks a call to action for accelerating gender parity. Significant activity is witnessed worldwide as groups come together to celebrate women's achievements or rally for women's equality.
About International Women's Day
Marked annually on March 8th, IWD is one of the most important days of the year to:
celebrate women's achievements
educate and awareness raise for women's equality
call for positive change advancing women
lobby for accelerated gender parity
fundraise for female-focused charities
Find out more by visiting the International Women's Day website.
What's the IWD 2023 campaign theme?
For IWD 2023, the global campaign theme is #EmbraceEquity.
The campaign aims to encourage important conversations on why equal opportunities aren't enough and why equal isn't always fair. People start from different places, so true inclusion and belonging require equitable action.
Embracing equity around women's health
One of the missions of IWD is "to assist women to be in a position of power to make informed decisions about their health". Hormone Health embraces this mission and to support International Women's Day we've included below links to some useful information to help women make informed decisions about their health.
Useful women's health information:
1. Menopause / Perimenopause / Post Menopause
The menopause can be a daunting time of your life, with changes happening to your body that seem to be out of your control. One way to become more comfortable with these changes is to understand what is happening and why.
Find out more
2. Osteoporosis

While osteoporosis can affect anyone, women over 50 are most at risk due to falling levels of the bone-protecting hormone oestrogen during the perimenopause and menopause stage.
Find out more
3. Endometriosis
Endometriosis is a long term condition that affects an estimated 1.5 million women in the UK, usually between 18 and 55 years of age.
Find out more
4. Hormone Replacement Therapy (HRT)
HRT is a treatment used to relieve the symptoms experienced during the menopause.
Find out more
For more women's health information take a look at our treatments and blogs.
Need more help?
Our range of expertise means we can offer appropriate advice and treatments for women throughout their lives. Our experts provide a choice of consultation to suit you. We can offer a face-to-face consultation at our London clinic, or if you would prefer, our consultants provide a virtual consultation as well. This can be via video or by telephone, whichever suits your needs best. This allows us to offer you the flexibility to see the right consultant for you, regardless of location.
Get in touch. We can help.
The Hormone Health Associates are here to advise and support.