World Health Day on the 7th April 2022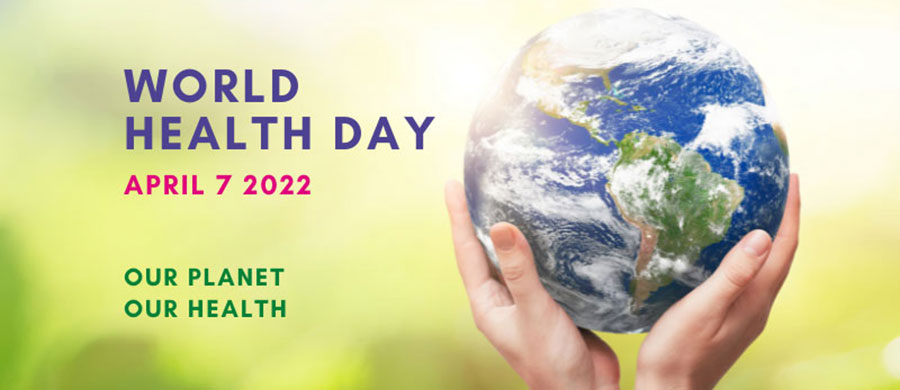 On the 7th April 2022, we celebrate 'World Health Day'. This year's World Health Day theme is 'Our Planet, Our Health' which aims to direct global attention towards the well-being of our planet and the humans living in it.
At Hormone Health, we are focused on the health and wellbeing of our patients. Our strapline is: Good Hormones. Good Health. Good Life. In order to achieve this not only do we need to ensure that we as individuals remain healthy, but also the planet we live in.
We've been living in pandemic, a polluted planet and have seen an increase in diseases such as cancer, asthma and heart disease. We need to keep the people healthy. We need to keep the planet healthy and move to creating societies focused on well-being.
An estimated 13 million deaths around the world each year (stats from WHO) are due to avoidable environmental causes. These include the climate crisis which is the single biggest health threat facing humanity. It's time to make a change.
Get in touch. We can help.
The Hormone Health Associates are here to advise and support. Meet the team>
+44 (0)808 196 1901