Hormone Health exhibiting at Pause Live!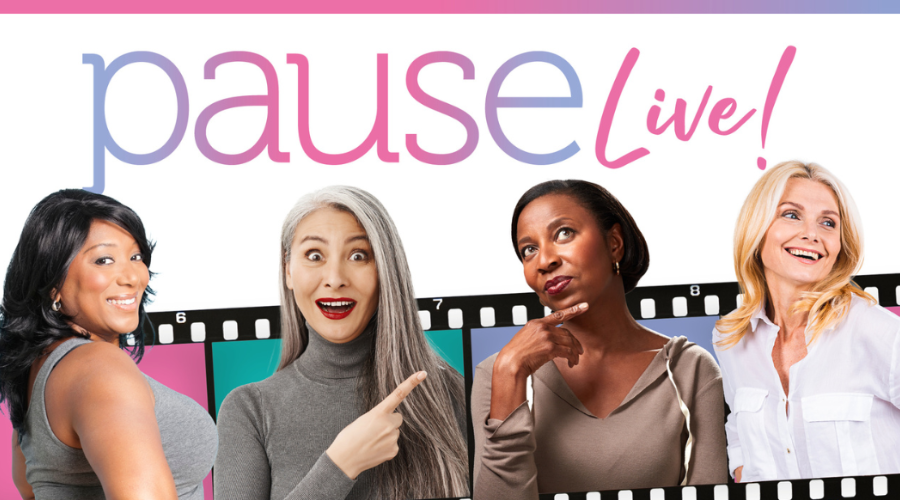 Pause Live is the first-of-its-kind consumer event for education, advice, and support for women on their journey through menopause. The ultimate menopause event for women will be taking place at The Business Design Centre, London, on November 25, 2023.
What's on offer?
The essential women's day out is packed full of real-life stories, entertainment, and top tips from experts. To receive exclusive access to Pause Live's eclectic programme book your tickets today.
Pause Live's programme includes:
• Live stage full of fun and informative discussions from experts and real-life patients featuring comedian Jenny Eclair and 80s pop sensation Sinitta talking sex on the sofa.
• Education stage featuring world-class menopause experts, including Hormone Health Associates and Professor Nick Panay, sharing their knowledge and expertise.
• Wellness hub where you can sign up to taster sessions of yoga, pilates, hula hooping and strength training, as well as a womb healing sound bath, meditation and healing led by the incredible Laura Mac.
• 1-2-1 meetings to discuss your menopause concerns and get advice from leading practitioners.
• Special offers and discounts on all the best products and services around, carefully researched by the Pause Live! team.
Hormone Health speakers at Pause Live!
The following menopause experts from Hormone Health will be appearing on the education stage to share their knowledge and advice: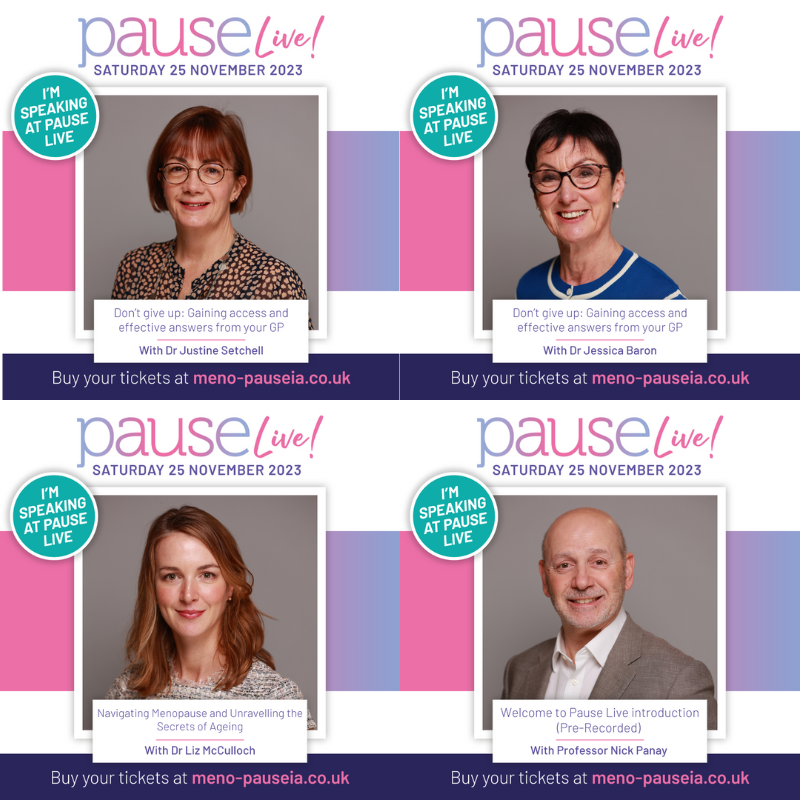 Hormone Health Associate, Dr Liz McCulloch will be speaking on:
Unlocking the HRT Puzzle: Insights and Perspectives from an expert panel
Embracing Change: Navigating Menopause and Unravelling the Secrets of Ageing
Hormone Health Founder and Director, Professor Nick Panay:
Will be sharing a special pre-recorded video on Premature Ovarian Insufficiency and welcome to Pause Live 
Find out more about the full programme of educational stage speakers.
Come and see us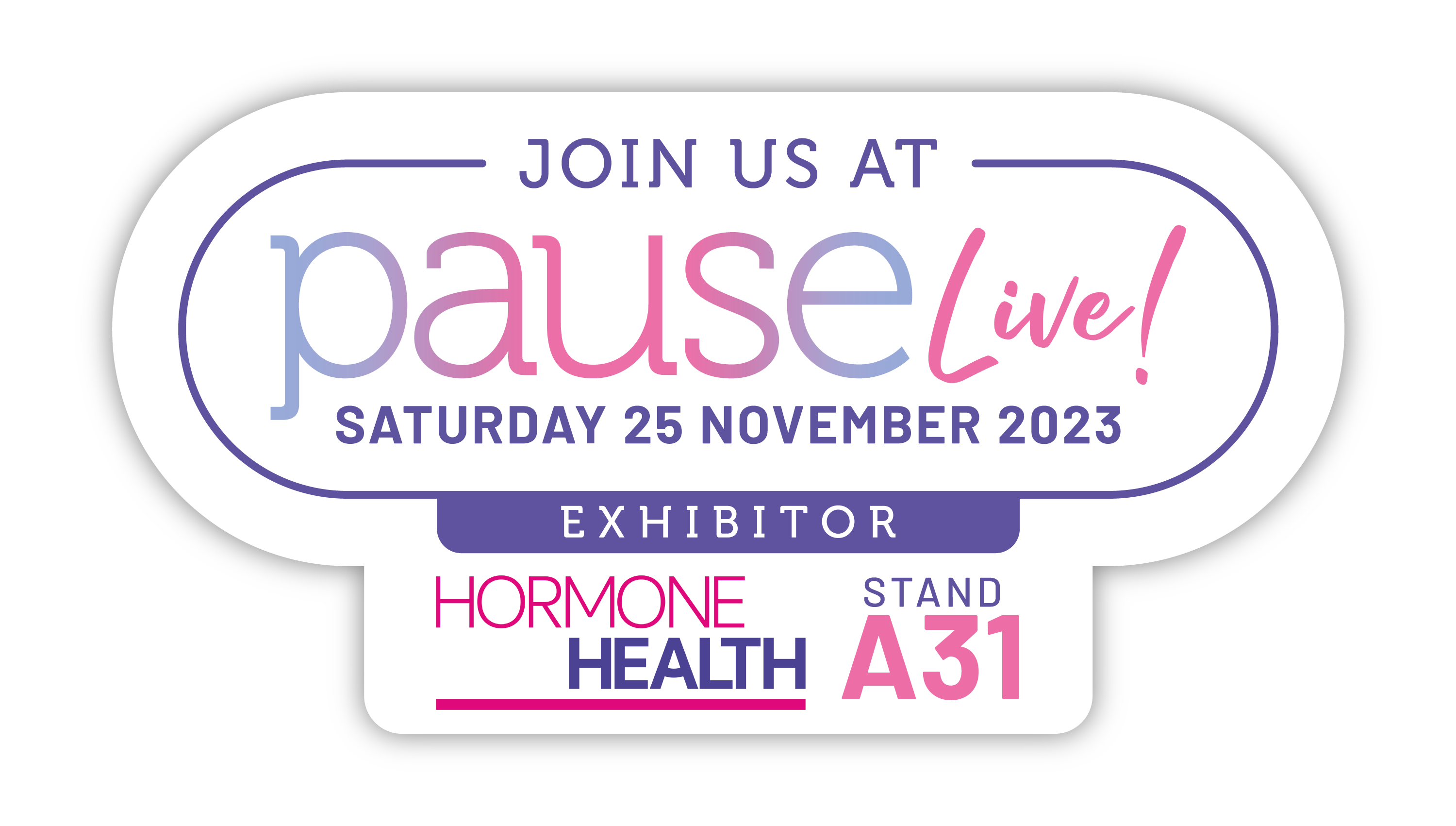 The Hormone Health team will be at Pause Live!
Book your ticket today and come and visit us on stand A31.