Premature Ovarian Insufficiency Study of Effectiveness of Hormonal Therapy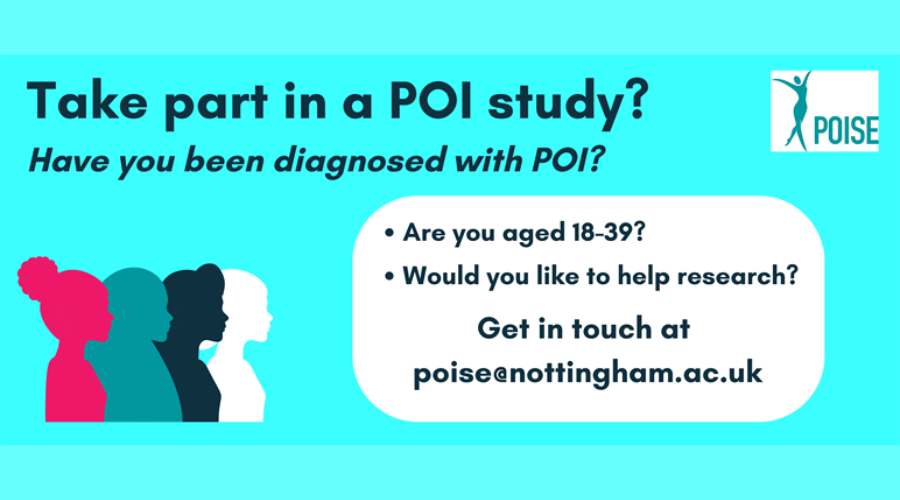 Premature ovarian insufficiency (POI) affects at least 1 in 100 women and has long-term risks of osteoporosis and cardiovascular disease. Oestrogen replacement therapy is recommended up to the age of natural menopause but there is little evidence to guide women and health professionals on their treatment choices.
How can you help?
The aim of the POISE trial is to determine the relative effectiveness of hormone replacement therapy (HRT) compared to the combined oral contraceptive (COC) in the short and long term. It will also aim to compare oral and transdermal HRT. To do this, they need about 500 women with POI, from any cause, to enter the study. They are recruiting across the UK.
Find out more:
For more information or to express an interest in becoming involved contact:
Nottingham Clinical Trials Unit
T: +44 (0) 115 823 1624 E: poise@nottingham.ac.uk Web: poise.ac.uk