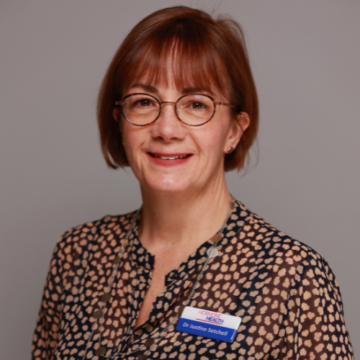 Dr Justine Setchell
Associate
Areas of Expertise
Dr Justine Setchell has been a GP for 21 years, latterly within the private sector.
Menopause
PMS
Women's Health
Contraception
Lifestyle and nutritional advice
Occupational Medicine; menopause in the workplace
Qualifications and Employment (training)
She trained at Imperial College Medical school
In addition to holding her Certificate in Menopause Management, she is a member of The British Menopause Society and a Diplomate of the Royal College of Obstetrics & Gynaecology.
She also holds the Diploma in Occupational Medicine.
Personal Interests
Justine has always had a strong interest in womens' health throughout her career and as well as continuing to look after women with hormonal issues within her own practice, she also now works as one of Mr Panay's Associates at 92 Harley Street.
She regularly speaks on the topic of menopause, speaking at companies such as The Sainsbury Family Charitable Trust and Acuris as well as on podcasts such as:
Her approach is a holistic one, looking at all aspects of lifestyle along with hormonal balance in order to optimise womens' quality of life during the menopause transition.
Get in touch. We can help.
The Hormone Health Associates are here to advise and support.
Arrange a consultation with Dr Justine Setchell
+44 (0)808 196 1901