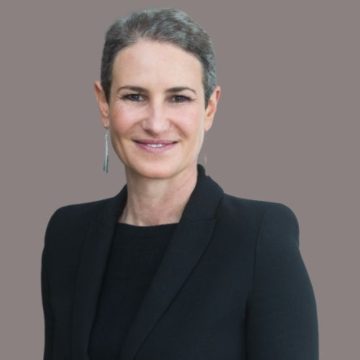 Dr Tina Peers
Associate
Dr Tina Peers graduated from Guys Hospital, London University, in 1983. She then qualified as a GP in 1987, working part time in General Practice for 7 years, whilst she had her 3 children. She then became lead clinician for Contraceptive Services, initially for East Surrey, then for the whole of Surrey, running the services from 1994 to 2018. She was particularly instrumental in developing the Young Peoples Contraception and Sexual Health Services in Surrey.
Dr Peers became a Consultant in Contraception and Reproductive Healthcare in 1996, and has years of experience managing complex contraceptive cases and helping women manage and maintain good health during and after the menopause. She started working with Mr Nick Panay at the Chelsea and Westminster Hospital Menopause Clinic in 2016, being recognised by the Faculty of Sexual and Reproductive Health as a Menopause Specialist in 2017.
Areas of Expertise
Contraception-especially intrauterine contraception and the location and removal of deep or lost implants
HRT Management
PMS
Women's Health
Androgens in Sexual Medicine
Dr Peers has a particular interest in seeing women with a history of progestogen intolerance.
Qualifications
MBBS.DRCOG.DFSRH.FFSRH.MBCAM.
DFSRH – Diploma from the Faculty of Sexual and Reproductive Health
FFSRH – Fellowship from the Faculty of Sexual and Reproductive Health
FSRH – Certificate from the Faculty of Sexual and Reproductive Healthcare in Menopause Care
LoC – Letter of Competence Intrauterine techniques
LoC – Letter of Competence Subdermal Implants
Loc-Med – Letter of Competence in Medical Education
Member of British Menopause Society
Member of the British College of Aesthetics Medicine
Personal Interests
Dr Peers speaks nationally and internationally on her areas of special interest, especially on HRT, Contraception and effective counselling. She is passionate about women receiving the correct information to enable them to make informed decisions about their contraceptive method, and then going forward, about the benefits and risks of body-identical HRT and how to maintain good health into mid-life and beyond.
Tina has also worked closely with ITV's Loose Women presenter Andrea Mclean on her book Confessions of a Menopausal Woman: Everything you want to know but are too afraid to ask… and in a series of interviews for her online initiative This Girl is on Fire.
Get in touch. We can help.
The Hormone Health Associates are here to advise and support.
Arrange a consultation with Dr Tina Peers
+44 (0)808 196 1901